HZRDUS 3X Senior Hockey Stick
The HZRDUS 3X offers incredible performance, durability, and playability at an opening price point. Weighing in at 11 grams lighter than the 2020 AX5, the HZRDUS 3X sets a new standard for entry-level sticks by offering explosive response in a more durable, lightweight package.    
PERFORMANCE IN AFFORDABILITY
Read More
Results in a seamless build, putting the player's hands in direct contact with the puck. Provides optimized durability in an ultra-lightweight design. Strategic Rib placement match puck impact points, provides a more stable blade structure on impact.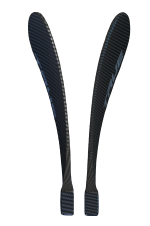 TC2
TOE CURVE
FACE - OPEN
TOE - ROUND
LIE - 6.0
SIMILAR TO:
BAUER: P92
CCM: P29
TC2.5
TOE CURVE
FACE - OPEN
TOE-ROUND
LIE - 5.0
SIMILAR TO:
BAUER: P92
CCM: P29
*Same curve but with a Lie of 5.0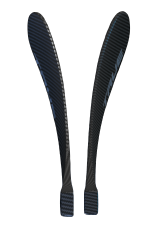 TC2.5T
TOE CURVE
FACE - OPEN
TOE - ROUND
LIE - 5.0
SIMILAR TO:
BAUER: P92
CCM: P29
*Same curve as 2.5 but taller than the TC2.5
TC4
TOE CURVE
FACE - OPEN
TOE - ROUND
LIE - 5.5
SIMILAR TO:
EASTON: E28
BAUER: P28
CCM: P28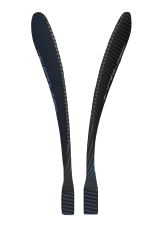 MC
MID CURVE
FACE - SLIGHTLY OPEN
TOE - ROUND
LIE - 5.0
SIMILAR TO:
BAUER: P88
CCM: P40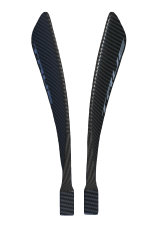 HCS
HEEL CURVE
FACE - OPEN
TOE - SQUARE
LIE - 5.5
SIMILAR TO:
BAUER: P02
WARRIOR: W02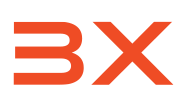 Specifications
More Information

| | |
| --- | --- |
| Player Type | Player |
| Weight* | 445g |
| Color | Black/Orange |
| Flex | 65, 75, 85 |
| Stick Length | 60 in. |
| Hockey Model Family | HZRDUS |
| Curve | TC2.5, MC |