HZRDUS (-8) USSSA 2 3/4" Baseball Bat
The world's first one-piece hybrid bat is now available for USSSA play. The all NEW 2022 HZRDUS USSSA (-8) is hot out of the wrapper with a Power Balanced swing weight. Built for power hitters, the HZRDUS USSSA (-8) bat maximizes power and distance for elite youth batters. The HZRDUS USSSA (-8) bat features our proprietary AXENIC™ Technology that seamlessly connects the high performance EVMAX™ Alloy barrel with our SMARTPLY™ composite handle to deliver a hybrid bat with no connection joint. This unique construction removes all of the inefficiencies of traditional 2-piece bats. The AXENIC™ technology delivers the purest energy transfer from the swing to the ball on impact for maximum performance. The composite handle reduces bad vibration on mishits, so it feels as good as it mashes. Finally, no connection joint means improved durability, less barrel lag, and more pop out of the wrapper. In addition to all of the technology in the 2022 HZRDUS USSSA (-8) bat, this bat comes with a FREE pair of batting gloves, our industry leading 120 day fit guarantee, and is available in more half sizes than any other bat in the market.
*Note: As of January 1st, 2020 players in the U13 division must swing a at least a -8 bat in USSSA play.
Welcome to the FUTURE of USSSA with the industry's FIRST 1-piece Hybrid™.
1 PIECE HYBRID: AXENIC™ Technology seamlessly connects the SMARTPLY™ handle to EVMAX™ Alloy barrel without the use of a traditional connection joint. By removing the joint, HZRDUS is able to improve durability, eliminate unnecessary bonding weight, reduce barrel lag, and maximize POP.
COMPOSITE HANDLE: Built using our SMARTPLY™ composite layup which optimizes carbon fiber angles to create the perfect marriage between balance, vibration dampening and industry-leading impact strength. This design allows for less mass in the taper area, and more mass in the barrel for more momentum and more distance on impact.
HALF SIZES: Unlike other bat brands, True Temper Baseball offers all their bats in multiple half sizes. Our Half Size Technology is the only way for players to truly dial in their bat. Over half of MLB player's use a non-whole size bat, why should you?
120 DAY FIT GUARANTEE: Here at True Temper Baseball, we believe that FIT = Performance. We stand by that statement with our industry leading 120 day fit guarantee, which means you cannot outgrow a True Temper bat for the first 120 days. During that time, if a player outgrows their bat, or simply is not happy with his current fit, they are able to exchange it for any other True Temper Baseball bat model or size at NO EXTRA CHARGE!
When you register any HZRDUS USSSA (-8) bat, you will receive a personalized code to redeem your FREE pair of batting gloves at truetempersports.com/baseball.
Read More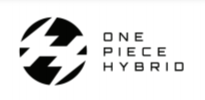 THE INDUSTRY'S FIRST ONE-PIECE HYBRID

Composite handle seamlessly joined to alloy barrel for maximum energy transfer on contact.
HZRDUS does NOT have a connection joint - Axenic seamlessly fuses the alloy barrel into the composite handle.

No connection joint = improved durability.

Reduces barrel lag = square up more pitches.

Reduces unwanted vibrations = better feel on contact.

A more pure transfer of energy = maximum pop.
This makes HZRDUS the industry's first one-piece hybrid.
Our advanced aluminum delivers maximum response and durability, while maintaining the thin barrel walls.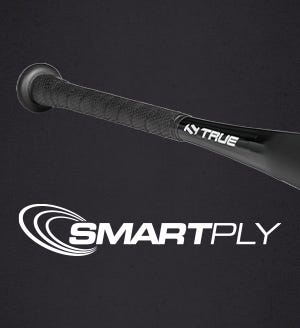 SmartPly optimizes carbon fiber angles, and the order of those angles, in up to 25 layers of unidirectional carbon fiber in a single shaft to create the perfect marriage between weight, balance, and industry-leading impact strength.
65% of postseason MLB players swung a non-whole inch size bat.

Half sizes allow players to dial in their fit further than traditional bat sizes.

HZRDUS is specifically designed for power hitters- optimized at lengths 31" through 33".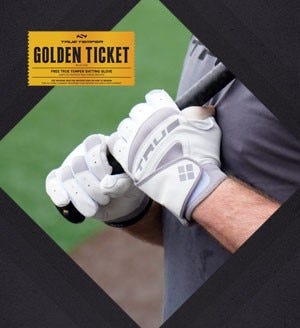 FREE GLOVES WITH REGISTRATION
Look for the Golden Ticket on every new HZRDUS USSSA Bat to register your product with us. We'll send you a discount code valid for a FREE Pair of Batting Gloves.
When you step to the plate, confidence is key. And every player deserves equipment they can trust. That's why True Temper HZRDUS bats come with a 120-day fit guarantee.
Specifications
More Information

| | |
| --- | --- |
| Baseball Weight | 23, 23.5, 24, 24.5, 25 |
| Swing Weight | Power |
| Baseball Barrel Diameter | 2-3/4" |
| Baseball Grip Type | Pro-taper Handle with HZRDUS Performance Grip |
| Color | Black |
| Drop | -8 |
| Grip Size | Standard |
| Construction | 1-Piece Hybrid |
| Baseball Certification | USSSA Baseball |
| Model Number | UT22HZRX8 |