We use the latest launch monitor technology and our patent-pending fitting algorithm to prescribe the ideal bat for each player.
Our extensive R&D process discovered that one bat model would not fit players. The data clearly showed the need for two distinct bat profiles to properly fit the wide variety of baseball athletes. In conjunction with the TRUE Fit System, these two profiles deliver an optimized bat for all swing styles.
TRUE T1/T1X PROFILE
Swing Fast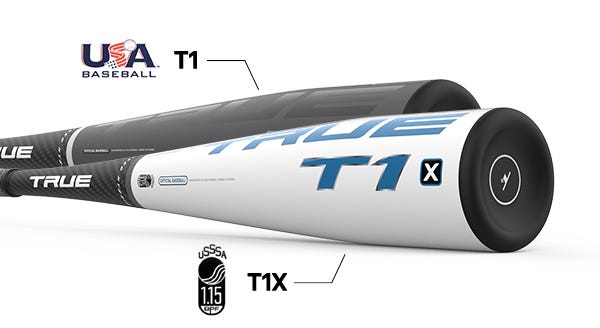 OPTIMIZED FOR LINE DRIVE // CONTACT HITTERS
Shorter barrel // extended taper section
More balanced feel // improved swing speeds
TRUE T2/T2X PROFILE
Swing with Power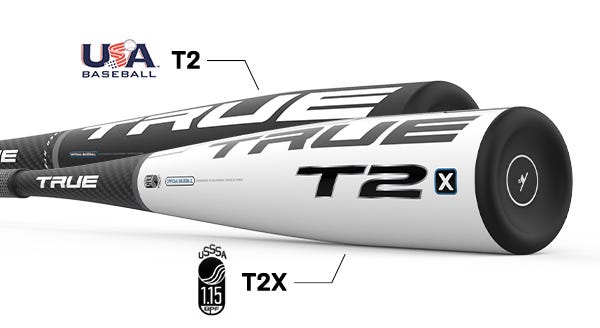 OPTIMIZED FOR FLY BALL // POWER HITTERS
Longer barrel // reduced handle length
Increased swing momentum // greater distance
Our Fused Hybrid Technology fuses the carbon composite handle to the aluminum barrel to optimize swing weight, eliminate unnecessary bonding weight, and maximize the barrel performance. The step-less design provides efficient energy transfer to maximize swing speed.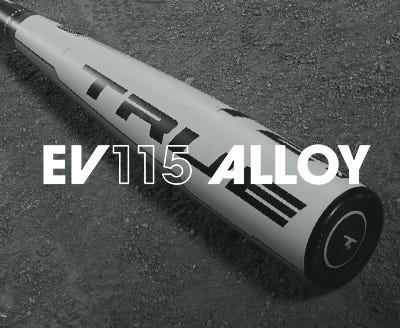 Our advanced EV115 aluminum delivers maximum response and durability, while maintaining the thinnest barrel walls possible.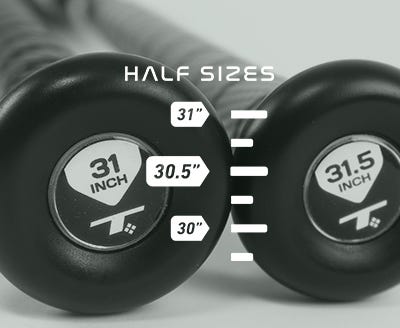 60% of professional players swing a non-whole size bat. By offering more half-size options than any other USA and USSSA bat brand, we allow you to dial in your your swing.
SmartPly optimizes carbon fiber angles, and the order of those angles, in up to 25 layers of unidirectional carbon fiber in a single shaft to create the perfect marriage between weight, balance, and industry-leading impact strength.
A FITTING PROCESS DRIVEN BY DATA
Using the latest in launch monitor and bat sensor technologies, our bat fitting system recognizes every athlete's unique hitting style and ability level to ensure every bat is a perfect fit. And for athletes that can't get fitted in person, we've developed a patent pending fitting tool that makes finding your ideal bat easier than ever.