HZRDUS SMOKE BLACK HYBRID
HZRDUS Smoke Black is the next generation HZRDUS. Featuring a low-spin and low-launch profile that maintains the HZRDUS reputation, Smoke Black is designed for today's aggressive swingers while providing new optimized material placement to promote an improved feel an increase in playability.

Tempo is not how fast you swing it, it is how you swing it fast. Tempo will affect how you load and unload the shaft and is a big factor in which shaft will best suit you. A player with a quicker backswing and more aggressive transition will have a faster tempo, while a player with a slower backswing and smoother transition will have a more deliberate tempo.

Trajectory is the flight of the ball and the peak height that the ball reaches. A player who struggles with getting the ball in the air should look towards a higher trajectory shaft, while a player who struggles hitting the ball too high should look for a lower trajectory shaft.

Spin is the amount of backspin that the ball has. The designs of certain golf shafts can promote more or less spin so keep this in mind when looking for a shaft to maximize your game.
HZRDUS Black delivers insane distance for the stronger and more aggressive golfer without sacrificing control. HZRDUS Black is a low launch/low spin design that features increased stiffness along the full length of the golf shaft, including an extra stiff mid-section, that allows golfers to put more power behind the ball.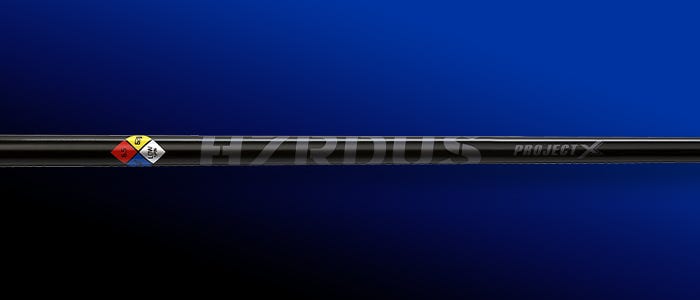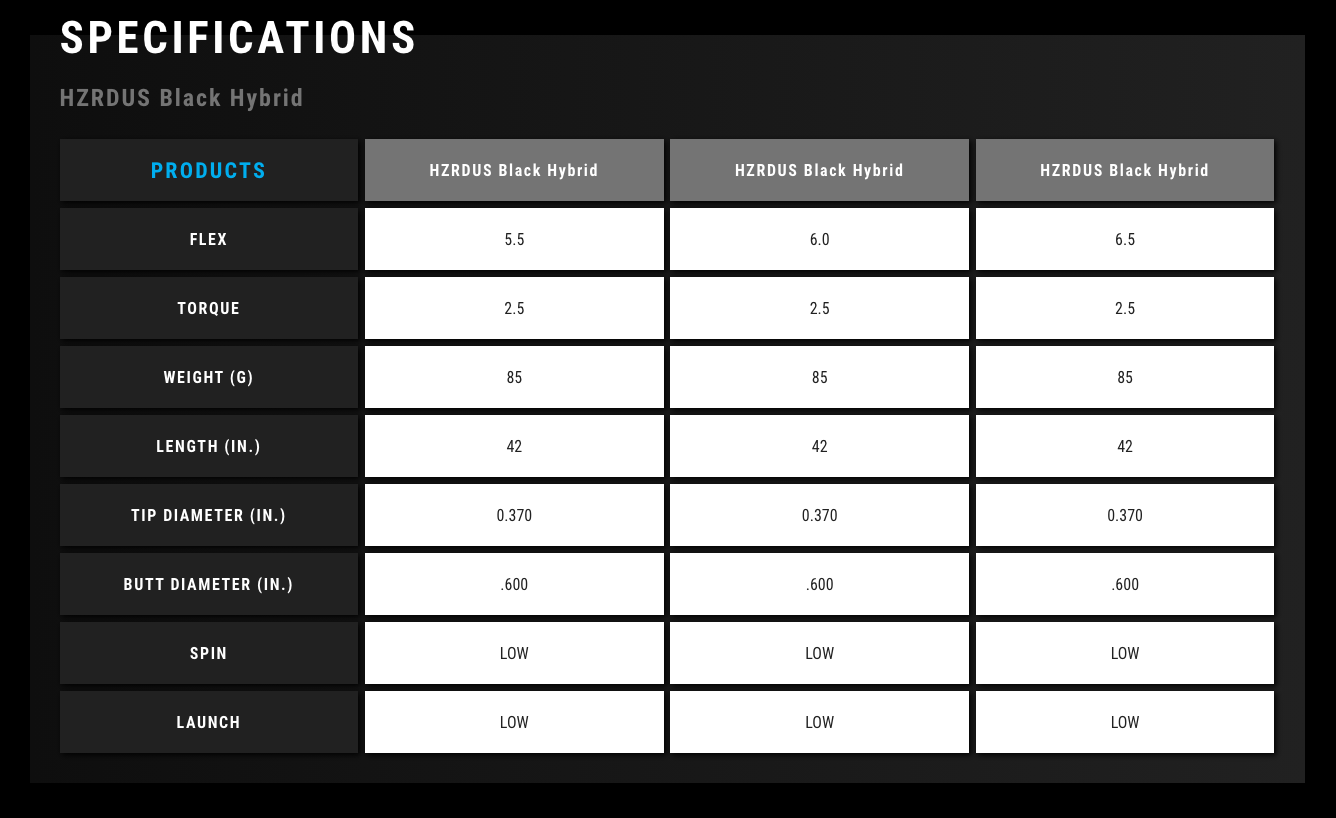 Building off the success of the original EvenFlow, EvenFlow Riptide is designed with improved stability that builds on the widely successful "even bend" profile to provide unmatched feel and maximum energy transfer. Riptide is a mid spin/launch design and features Torsional Stability Optimization which allows for an extremely stable shaft while maintaining the signature smooth EvenFlow feel.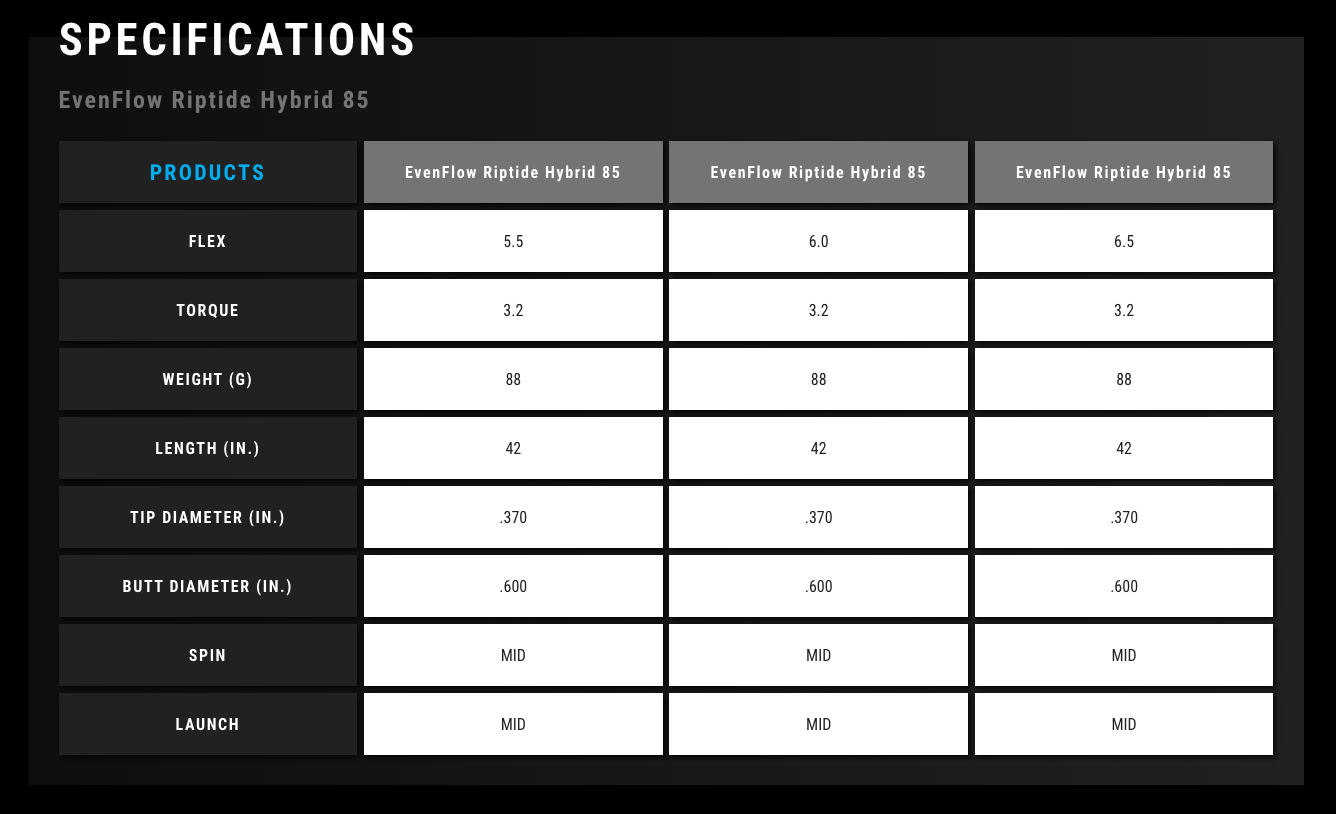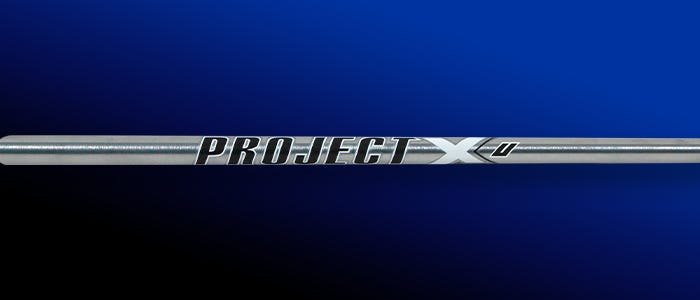 Utility irons and hybrids are designed to perform differently than a traditional iron but are often paired with shafts designed for traditional irons. The new Project X Utility (U) was specifically crafted to work with utility and hybrid heads. The Project X team of engineers looked at what specific characteristics were needed to optimize utility club performance. They started with a lightweight design in all flexes to maintain clubhead speed while still providing the consistency of steel. As the shaft flex gets stiffer, Project X U utilizes varying geometries to lower launch—creating the optimized launch for each flex. Project X U features a unique brushed chrome finish that reduces glare and gives it a distinct look.