TAKE CONTROL OF YOUR GAME.
ALL-NEW CATALYST PLAYER GLOVES
UNLOCK A WHOLE NEW LEVEL OF CONFIDENCE.
With a tapered fit designed to take the shape of a player's hand, our all-new CATALYST Player Gloves feature an anatomical design to maximize your stick handling ability without sacrificing comfort or protection.
KEY FEATURES:
• MAXIMUM COMFORT
• ELITE PROTECTION
• OPTIMUM MOBILITY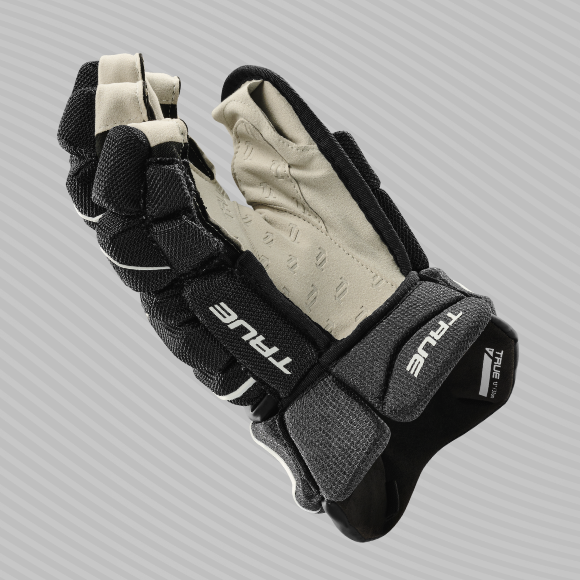 ---

---
Three-piece hinge thumb for ultimate flexibility and hyperextension protection.

---
All-new inner liner for better air flow and circulation, keeping your hands dry and fresh for better grip and control.
---
Premium soft palm materials that combine comfort, durability and feel in a sleek design.
CATALYST FEATURES THE LATEST IN GLOVE DESIGN & TECHNOLOGY TO OFFER THE ULTIMATE IN FIT, COMFORT, AND PROTECTION.
CHOOSE THE GLOVE THAT ALIGNS WITH YOUR PLAYING STYLE & PREFERENCES
Join the TRUE Community for exclusive content & promos!