HZRDUS (-3) BBCOR 2 5/8" Baseball Bat
Welcome to the FUTURE of BBCOR with the industry's FIRST 1-piece Hybrid™.
The all NEW 2022 HZRDUS BBCOR (-3) features our proprietary AXENIC™ Technology that seamlessly connects the high performance EVMAX™ Alloy barrel with our SMARTPLY™ composite handle to deliver a hybrid bat with no connection joint. This unique construction removes all of the inefficiencies of traditional 2-piece bats. The AXENIC™ technology delivers the purest energy transfer from the swing to the ball on impact for maximum performance. The composite handle reduces bad vibration on mishits but still allows hitters to feel the ball on contact. Finally, no connection joint means improved durability, less barrel lag, and more pop out of the wrapper. In addition to all of the technology in the 2022 HZRDUS BBCOR bat, this bat comes with a FREE pair of batting gloves, our industry leading 120 day fit guarantee, and is available in more half sizes than any other bat in the market.
1 PIECE HYBRID: AXENIC™ Technology seamlessly connects the SMARTPLY™ handle to EVMAX™ Alloy barrel without the use of a traditional connection joint. By removing the joint, HZRDUS is able to improve durability, eliminate unnecessary bonding weight, reduce barrel lag, and maximize POP.
COMPOSITE HANDLE: Built using our SMARTPLY™ composite layup which optimizes carbon fiber angles to create the perfect marriage between balance, vibration dampening and industry-leading impact strength. This design allows for less mass in the taper area, and more mass in the barrel for more momentum and more distance on impact.
HALF SIZES: Unlike other bat brands, True Temper Baseball offers all their bats in multiple half sizes. Our Half Size Technology is the only way for players to truly dial in their bat. Over half of MLB player's use a non-whole size bat, why should you?
120 DAY FIT GUARANTEE: Here at True Temper Baseball, we believe that FIT = Performance. We stand by that statement with our industry leading 120 day fit guarantee, which means you cannot outgrow a True Temper bat for the first 120 days. During that time, if a player outgrows their bat, or simply is not happy with his current fit, they are able to exchange it for any other True Temper Baseball bat model or size at NO EXTRA CHARGE!
When you register any HZRDUS BBCOR (-3) bat, you will receive a personalized code to redeem your FREE pair of batting gloves at truetempersports.com/baseball.
Read More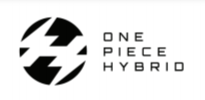 THE INDUSTRY'S FIRST ONE-PIECE HYBRID

Composite handle seamlessly joined to alloy barrel for maximum energy transfer on contact.
HZRDUS does NOT have a connection joint - Axenic seamlessly fuses the alloy barrel into the composite handle.

No connection joint = improved durability.

Reduces barrel lag = square up more pitches.

Reduces unwanted vibrations = better feel on contact.

A more pure transfer of energy = maximum pop.
This makes HZRDUS the industry's first one-piece hybrid.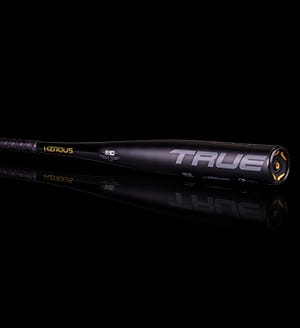 Our advanced aluminum delivers maximum response and durability, while maintaining the thin barrel walls.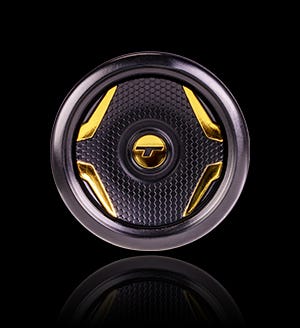 Our EFX Endcap is built to uniquely tune sound and optimizes energy
transfer during your swing.
65% of postseason MLB players swung a non-whole inch size bat.

Half sizes allow players to dial in their fit further than traditional bat sizes.

HZRDUS is specifically designed for power hitters- optimized at lengths 32" through 34".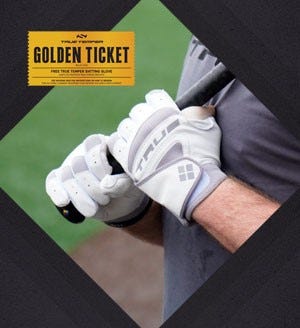 FREE GLOVES WITH REGISTRATION
Look for the Golden Ticket on every new HZRDUS BBCOR Bat to register your product with us. We'll send you a discount code valid for a FREE Pair of Batting Gloves.
When you step to the plate, confidence is key. And every player deserves equipment they can trust. That's why True Temper HZRDUS bats come with a 120-day fit guarantee.
Blaze joined the True Temper R&D team to help develop TRUE's first BBCOR baseball bat. Blaze's insight and elite skills are now the key drivers to making the best BBCOR bats in the game.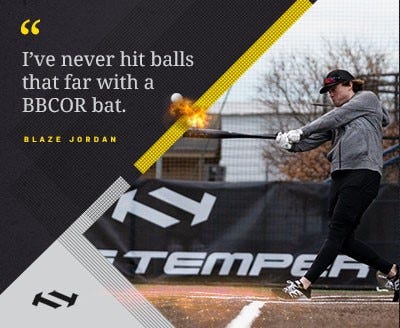 *The stated weight of the bat, indicated by the drop, is not intended to, and should not be relied upon to, calculate the actual weight of the bat. Variances in the actual weight of the bat versus the labeled approximate weight of the bat as the actual bat weight may vary for numerous reasons, including without limitation manufacturing tolerances, certification calculations and standards, the grip weight, the length of the bat, performance considerations, cosmetics, packaging, any post manufacturing modifications/additions (such as the grip, knob sticker, or consumer packaging), and/or other reasons.
Specifications
More Information

| | |
| --- | --- |
| Weight* (oz) | 29, 29.5, 30, 30.5, 31 |
| Barrel Diameter (in) | 2-5/8" |
| Grip | Pro-taper Handle with HZRDUS Performance Grip |
| Color | Black |
| Drop Weight* | -3 |
| Construction | 1-Piece Hybrid |
| Baseball Certification | BBCOR |
| Model Number | BB22HZRB3 |
32.5 29.5

Great balanced bat! Half inches are an amazing feature. Bat can be classified as a contact or power bat!!!

First Day Demo

Demo this bat! Best demo program in baseball. It's my Senior season and I broke two Rawlings bats after spending $450 in February. I was told to Demo this last week and it arrived Wednesday and I hit 5 HR's in BP. Went 2-3 yesterday with a shot off the wall and a hard liner (and one usual pop-up). The 33.5 is perfect for strong HS players. It is slightly end loaded but I love it. Playoffs start Monday. Can't wait.

Don't hesitate - buy this bat

Purchased 33.5 -3 HZRDUS for our 13yo power hitter. He's hitting OTP at 350ft 14' wall. This bat has so much POP it's amazing. If your riding the fence - GET OFF and purchase this bat.

bbcor and Blast sensor

Purchased the HZRDUS 32.5 for Bab Ruth and the kid loves it so far. Still early but seems so be holding up excellent with tons of pop. I recieved the Blast Swing Analyzer and it gives you more information then I can handle. If your looking for a quality bat with tons of pop and most importantly the half sizes are a big sell! Thank you
P.S. I have 2 of these bats for Babe Ruth and the kids love them.

Very good

Just got the bat for high school season, so far so good - big barrel, big sweet spot and great pop.

DINGERS

My son hit my first dinger of the season with HZRDUS... now everyone is asking him about it.

Great Bat!!!

My son loves everything about it! I

Sleeper Hit

Bought this bat through my son's Travel Baseball Club paid a lot less than MSRP, most likely because most people don't know how great this bat is. Bought my son the Stinger Nuke, but a bit too heavy, not spending $ for the Goods two piece to have it break, so I have been reading up on this bat, and gave it a try. Last night was the first workout for high school team, and my son was launching them. The ball jumps of this bat, my son said after practice to return the Nuke, cause he has found his bat for the year. Haven't seen him love a bat this much since the CAT 8. Bat feels good, looks good, and man does it have pop. True Temper should cut the price, so that more people will give bat a try and then raise the price after word of mouth gets around about how great bat is.

OUTSTANDING!

Perfect! This bat has the pop of a drop 5! Awesome bat!

Bat is hot

My son loves his bbcor 32.5 hzrdus bat …had alil shipping problem at first but true temper took care of it and even gave my son a nice backpack for all the delays from the shipping company.. that was awesome and now we are waiting for the batting gloves … so yes buy this bat it's awesome has a lot of pop my son has even posted a YouTube video of him doing cage work cause he is happy with the results from this bat … thank you true temper

Great Bat

After The Goods wasn't available we set out to find something similar for my son. This bat exceeded expectations. Even if The Goods became available, my son would choose this bat. The Demo Program was such an awesome option too!

Demo was legit!

My son is always interested in trying the newest bats. True made it easy with their no-risk demo program. He was unsure about the half sizes, but after trying a 32.5" and 33", we quickly found out the 32.5" was the best fit for him after exit velo testing. We're sold and can't stop his teammates from wanting to swing this bat too!

BBCOR

HZRDUS has been a great bat. The half size and batting gloves were great! HOT BAT!

Half sizes matter!

My son decided to go with the 33.5" instead of the 33" he swings with his Goods. He is hitting the ball harder and swinging the bat faster! Although he has not had it that long, durability seems to be better than the goods and he loves the free pair of batting gloves.

As an added bonus, it matches my hzrdus driver shaft

Bat is HOT

My son followed all of the hype around this bat before launch and talked me into buying it. I wasn't sure until we spent a day in the cage. The ball flies off the barrel! The add ons like the free batting gloves are a bonus.

So happy we bought this!

My 16 yr old son just started using the HZRDUS Bat for current season and at the cage and WOW can we tell the difference in how he connects! Steve says the swing feels good and he loves the consistency and control.