T1X (-5) USSSA 2 3/4" Baseball Bat
The cutting-edge balance and hybrid construction of this 2-piece material bat make the T1X an ideal selection for USSSA Baseball athletes' intent on mastering all aspects of modern high performance hitting.
Great for All-Ability Hitters
Optimized for line drive / gap to gap style hitters
Classic barrel length, extended taper section
Balanced swing weight designed to accelerate the hitters time to contact
2-Piece material construction
2-3/4" Barrel Hybrid
2x2 Twill Handle Weave
Stepless Design
Better materials and better design mean improved results. That's why the T1X gives batters the best of both worlds with a composite handle and a two- and three-quarter-inch barrel. These components are masterfully forged together using Fused Hybrid Technology to provide the ultimate in feel. Two-by-two twill handle weave and a step-less design create an optimized swing weight and maximized barrel performance. Coupled with TRUE SmartPly Technology, the T1X carbon fiber shaft is the premier tool for providing swing accuracy, maximum torque control, and top-level impact strength for the hitter responsible for the next RBI.
Read More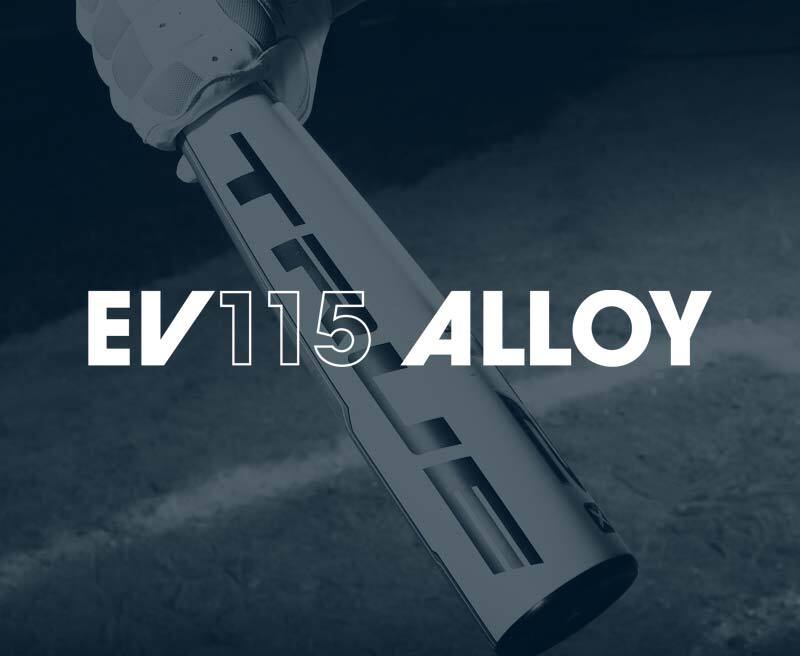 The carbon composite handle is fused to the aluminum barrel to optimize swing weight, eliminating unnecessary bonding weight to create maximum barrel performance. The TRUE stepless design provides efficient energy transfer and maximizes swing speed.
The SmartPly process utilizes up to 25 layers of unidirectional carbon fiber in a single bat. This technology creates the perfect blend of weight, balance, and industry-leading impact strength while optimizing feel and vibration damping for the hitter.
TRUE sports advanced EV 115 aluminum, allowing for maximum response and durability, while maintaining the thinnest barrel walls possible.
*The stated weight of the bat, indicated by the drop, is not intended to, and should not be relied upon to, calculate the actual weight of the bat. Variances in the actual weight of the bat versus the labeled approximate weight of the bat as the actual bat weight may vary for numerous reasons, including without limitation manufacturing tolerances, certification calculations and standards, the grip weight, the length of the bat, performance considerations, cosmetics, packaging, any post manufacturing modifications/additions (such as the grip, knob sticker, or consumer packaging), and/or other reasons.
Specifications
More Information

| | |
| --- | --- |
| Weight* (oz) | 25.0, 25.5, 26.0, 26.5, 27.0, 27.5, 28.0 |
| Swing Weight | Balanced |
| Barrel Diameter (in) | 2.75 in. |
| Profile | Traditional Barrel |
| Grip Length (in) | 10 in. |
| Grip | Sport Wrap With 2 Size Options |
| Color | Black/Blue/Grey/White |
| Drop Weight* | -5 |
| Construction | Hybrid |
| Baseball Certification | USSSA Baseball |
| Model Number | T1X |
Liked the feel of the more balanced bat

My 13 yr old son demoed 2 bats. My son is 6'1 & 180 lbs & plays travel ball. He measured out to:

2020 TX2 2 3/4 USSSA -5 33/28 M
Or
2020 T1X 2 3/4 USSSA-5 33/28 M

I chose to demo to make sure the bat is durable. My son has cracked 5 bats in the last 3 years. After 2 weeks, 10 games & 4 practices, the bats proved to be durable & had pop right out of the box! His teammates used the bats too. We ultimately decided to go with the T1X. He liked the feel of the more balanced bat. This past weekend he crushed one 339 ft with the T1X.