T2 (-5) USA 2 5/8" Baseball Bat
As Low as
$280.00
NOW
$150.00
The powerful T2 is specifically designed to deliver more power potential for USA Baseball long-ball batters.
Optimized for fly ball / power hitters
Extended barrel length, compact handle length
Optimized swing weight to accentuate launch and carry characteristics favored by stronger power hitters
2-Piece Material Construction
2-5/8" Barrel Hybrid
Composite Handle
Longer Barrel
Similar to its T1 counterpart, the two-piece T2 bat features proprietary SmartPly Technology but with weight specifically crafted to drive the ball deep! With Fused Hybrid Technology, the two and five-eighths aluminum barrel is seamlessly connected to a composite handle for low drag and reduced vibration. Stronger hitters will appreciate the added power and launch optimization that results from the T2's compact handle length, proprietary end loading and extended barrel length.
Read More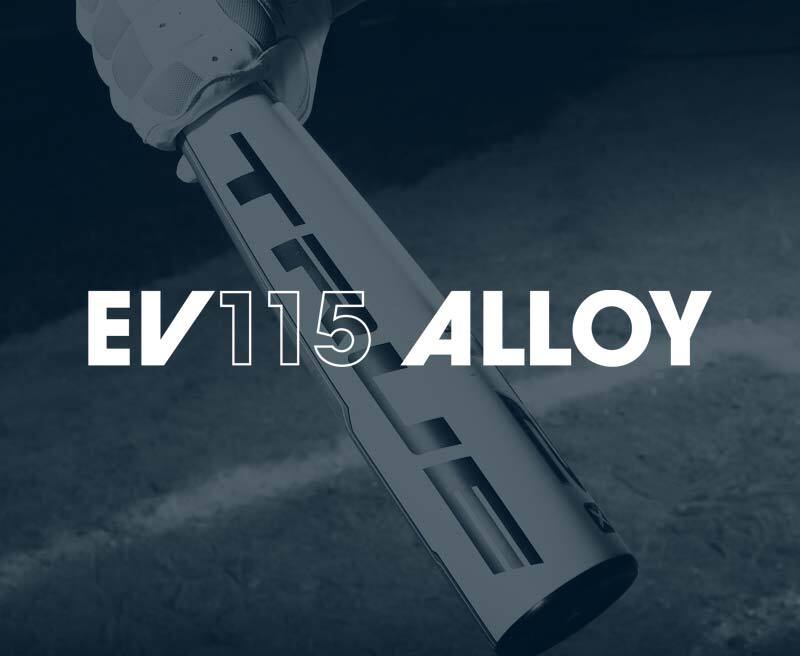 The carbon composite handle is fused to the aluminum barrel to optimize swing weight, eliminating unnecessary bonding weight to create maximum barrel performance. The TRUE stepless design provides efficient energy transfer and maximizes swing speed.
The SmartPly process utilizes up to 25 layers of unidirectional carbon fiber in a single bat. This technology creates the perfect blend of weight, balance, and industry-leading impact strength while optimizing feel and vibration damping for the hitter.
TRUE sports advanced EV 115 aluminum, allowing for maximum response and durability, while maintaining the thinnest barrel walls possible.
The TRUE T2 USA bat is ideal for power hitters who are looking to get maximum distance and exit velocity out of their swing.
*The stated weight of the bat, indicated by the drop, is not intended to, and should not be relied upon to, calculate the actual weight of the bat. Variances in the actual weight of the bat versus the labeled approximate weight of the bat as the actual bat weight may vary for numerous reasons, including without limitation manufacturing tolerances, certification calculations and standards, the grip weight, the length of the bat, performance considerations, cosmetics, packaging, any post manufacturing modifications/additions (such as the grip, knob sticker, or consumer packaging), and/or other reasons.
Specifications
More Information

| | |
| --- | --- |
| Weight* (oz) | 26, 26.5, 27, 27.5, 28 |
| Swing Weight | Power |
| Barrel Diameter (in) | 2.625 in. |
| Profile | Extended Barrel |
| Grip Length (in) | 10 in. |
| Grip | Sport Wrap With 2 Size Options |
| Color | Black/White |
| Drop Weight* | -5 |
| Construction | Hybrid |
| Baseball Certification | USA Baseball |
| Model Number | T2 |
True Makes the Best Bats Period

Better than any bat on the market. It doesn't matter which model you choose, you are going to get the highest quality all designed for your individual needs. We will never get another bat besides a True!

It is a bomb dropper

My 12 year old son used a -5 Easton ADV. He hit one home run during the spring with the ADV until it cracked. I bought him the True T2 in early July. He hit 5 home runs with the T2 in 10 games and won a home run derby. He loves the bat, and it has given him a lot of confidence. The ball comes off the bat much harder than it did with the ADV. I wish I bought this bat for him earlier.