VEKTR Strung Lacrosse Head
The VEKTR Head features Speed Step and Smartflx technology for aser precision and the perfect balance between stiffness, flexibility and maximum power.
Speed Step unlocks precision-crafted and perfectly tuned sidewall bars, providing improved pocket feel for maximum power and laser precise releases.

Strung with our Exclusive HEXNine Mesh - a new 9 Diamond construction which gives you a slightly larger mesh hole size vs traditional 10 diamond mesh. The HexNine mesh shape cups the ball in the pocket and gives you more mesh surface contact on the ball for a smooth release out of the pocket. Comes with a semi-hard mesh coating for quick a break-in and long term pocket consistency.

Smartflx profile provides all-around performance through its dynamic flex features. Strategic stiffness allows shot to shot energy transfer, while offering enough flexibility for improved durability and feel.

High Scoop Angle cups the ball deep into the pocket for effortless, on the run ground pickups.

Max Offset provides the deepest legal mid / mid high pocket placement for increased ball control.
Read More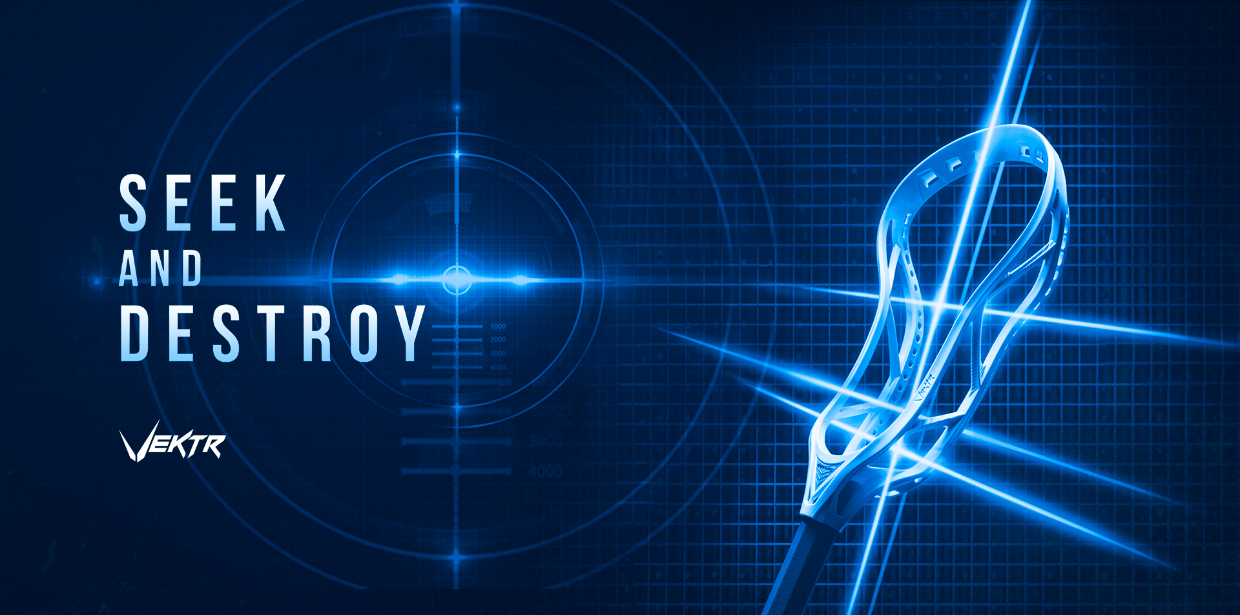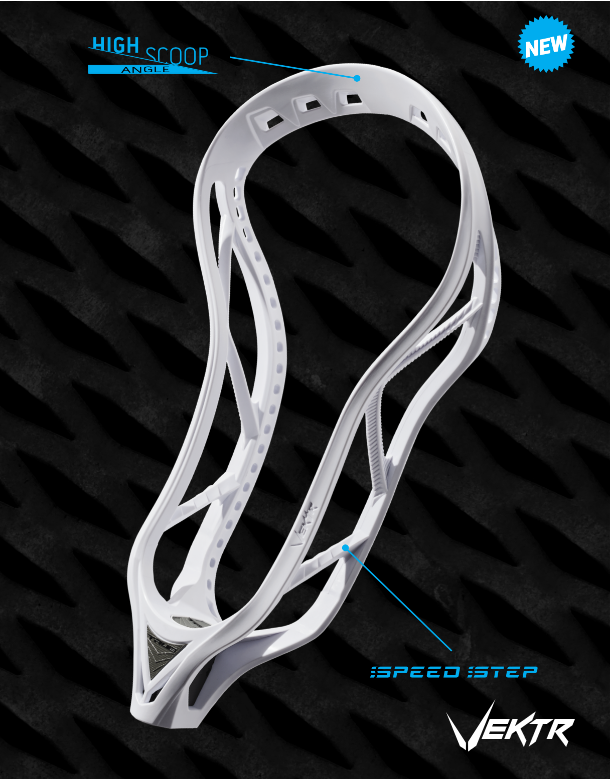 Precision etch sidewall design perfectly tuned for maximum power and consistent release.
Medium stiffness profile for improved pocket feel and maximum ball control in the stick
HIGH Scoop Angle heads have a scoop angle range between 40°-80°. These scoops are designed for aggressive players who are scooping on the run and in tight quarters
*Variances in the actual weight of the product versus the labeled approximate weight of the product may occur as the actual product weight may vary for numerous reasons, including without limitation manufacturing tolerances, performance considerations, cosmetics, packaging, post manufacturing modifications/additions (such as pocket stringing, screw, or handle endo), and/or other reasons.
Specifications
More Information

| | |
| --- | --- |
| Weight* | 4.7 oz. |
| Model No. | LAX-20-VEK-HDS-S-WH |
| Color | White |
| Mesh Type | Mesh |
| Mesh Construction | 9 Diamond Mesh Material: HEX Diamond Shape/Semi-Soft |
| LAX Head Flex | Smartflx |
| LAX Head Color | White |
| Player Type | All Around, Offense, Attack, Inside Shooter |
| Position | Attack, Midfielder, Offensive Midfield |
| Recommended Age | Adult/HS |