Cadet Defense Complete 60" Lacrosse Stick - Black
As Low As
$100.00
NOW
$50.00
Premium Youth Defense lacrosse stick designed to improve control, accuracy and performance. The Cadet Head features POWERFLX technology to help give youth defense players more control and feel for the ball. Low Scoop Angle is designed to let shorter players at the youth level pick up ground balls easier.
Read More
The Cadet Head was designed for both intermediate and beginner defensive players that want a lightweight head, open face shape for easy catching and deep pocket for more ball control. The low scoop angle on this head was designed to let younger players scoop and pick up ground balls easier.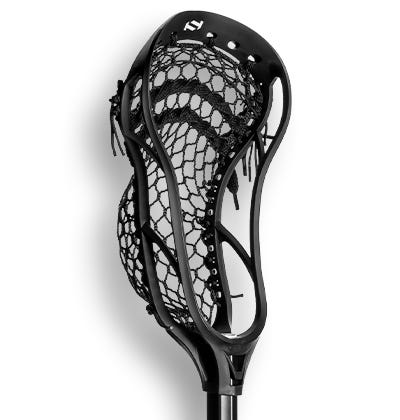 This stick comes with a lightweight 60" Alloy handle with fine texture finish - easy pre-marked cut lines for easy length adjustment.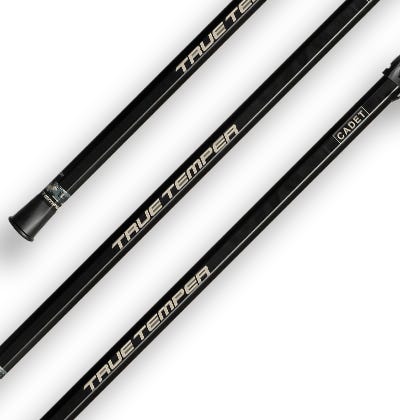 The Cadet Head comes with standard 10 Diamond semi-soft mesh that breaks in quickly and allows for a deeper pocket and more ball control when cradling.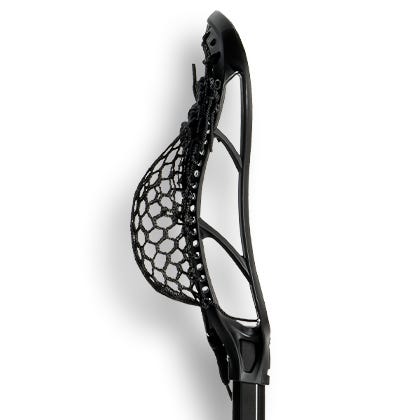 *Variances in the actual weight of the product versus the labeled approximate weight of the product may occur as the actual product weight may vary for numerous reasons, including without limitation manufacturing tolerances, performance considerations, cosmetics, packaging, post manufacturing modifications/additions (such as pocket stringing, screw, or handle endo), and/or other reasons.
Specifications
More Information

| | |
| --- | --- |
| Weight* | Unstrung Head 4.2 oz. |
| Length | 60 in. Handle |
| Model No. | LAX-21-CAD-CS-D60-BK |
| Color | Black |
| Mesh Type | 10 Diamond |
| Mesh Construction | Semi-soft Mesh |
| LAX Head Flex | PowerFLX |
| LAX Head Color | Black |
| Pocket Color | Black |
| LAX Handle Shape_in | 1" standard size |
| LAX Handle Type | Alloy |
| Handle Color | Black |
| LAX Handle Finish | Fine Texture |
| LAX Handle Flex | Powerflx |
| Player Type | Defense |
| Position | Defense |
| Recommended Age | Youth |