Catalyst 9X Junior Hockey Stick
Our lightest stick family, the all-new Catalyst collection features improved technologies for increased durability and feel. All-new spread tow fabric, PLD, and PASS technologies increase overall strength, and when paired with BAT technology throughout the blade, reduces overall stick weight for effortless power and optimal control.
Soft gloss grip with matte blade.
Square corner double concave shaft shape.
Mid Kick-point with mid-zone flex that allows maximum energy loading for effortless power and a stiff taper zone to maximize control.
Read More
THIS IS CATALYST
THE ALL NEW CATALYST COLLECTION FEATURES IMPROVED TECHNOLOGIES FOR INCREASED DURABILITY AND FEEL.
Unmatched Accuracy | TRUE Mid Kick-Point | New and Improved Technology

Mid kick profile & stiff taper zone offer optimal accuracy.
ENGINEERED FOR DURABILITY
PLD carbon fiber tech improves impact strength & stiffness.
All new spread tow fabric makes catalyst our lightest sticks yet. New PASS, Performance Advanced Strengthening System, results in a 25% increase in strength, allowing for a less rigid blade and prevents premature foam breakdown for increased blade durability. Industry-leading Axenic Technology results in a seamless build, putting the player's hands in direct contact with the puck.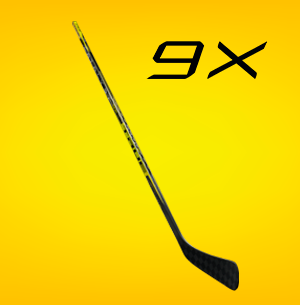 The 2021 CATALYST series incorporates all new BAT, Braided Aramid Tech, for a stronger blade with increased damping properties. Precision Laminiate Design emphasizes how fiber angles, and the order of those angles, are optimized in up to 25 layers of unidirectional carbon fiber in a single shaft.
TC2
TOE CURVE
FACE - OPEN
TOE - ROUND
LIE - 6.0/JR LIE 5.0
SIMILAR TO:
BAUER: P92
CCM: P29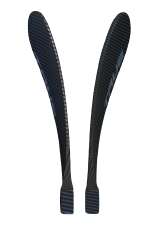 TC2.5
TOE CURVE
FACE - OPEN
TOE-ROUND
LIE - 5.0
SIMILAR TO:
BAUER: P92
CCM: P29
*Same curve but with a Lie of 5.0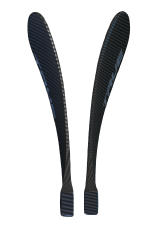 TC2.5T
TOE CURVE
FACE - OPEN
TOE - ROUND
LIE - 5.0
SIMILAR TO:
BAUER: P92
CCM: P29
*Same curve as 2.5 but taller than the TC2.5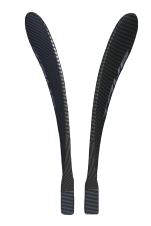 TC4
TOE CURVE
FACE - OPEN
TOE - ROUND
LIE - 5.5
SIMILAR TO:
EASTON: E28
BAUER: P28
CCM: P28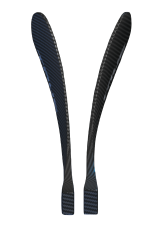 MC
MID CURVE
FACE - SLIGHTLY OPEN
TOE - ROUND
LIE - 5.0
SIMILAR TO:
BAUER: P88
CCM: P40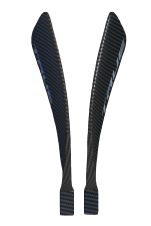 HCS
HEEL CURVE
FACE - OPEN
TOE - SQUARE
LIE - 5.5
SIMILAR TO:
BAUER: P02
WARRIOR: W02
UFLEX CHART
The TRUE UFLEX hockey stick lineup is designed to help junior players of varying weights and heights select the proper flex that will allow them to maximize performance and playability of the stick. Choosing the right stick from four flex ratings - each with an optimized length for different heights and weights - makes selecting the right stick simple.
CATALYST 9X GROUP SIZE CHART


*The stated weight of the stick is not intended to, and should not be relied upon to, calculate the actual weight of the stick. Variances may result in the actual weight of the stick for numerous reasons; including, and without limitation, manufacturing tolerances, the endcap weight, the length of the stick, the blade pattern and stiffness of the stick, performance considerations, cosmetics, packaging, any post manufacturing modifications / additions (such as the grip, knob sticker, or consumer packaging), and/or other reasons.
Specifications
More Information

| | |
| --- | --- |
| Weight* | 280g |
| Color | Black |
| Model Family | Catalyst |
| Flex | 20, 30, 40, 50 |
| Curve | TC2.5, TC4, MC |
Catalyst 9x

The best solid stick on the ice ! Rebound off the flex is insane! This stick is the best stick I have ever used. Insane feel on catching and passing to teamates. The shot comes off this stick like a rocket without effort. I was hesitant at first, but now, no question I am with TRUE to the end. My friends use other stick and now want my stick!!!