Project X Intermediate Hockey Stick
Project X incorporates our patented BRT+ technology in the blade design for a stronger, lighter blade with increased heel durability – offering unmatched strength and consistency.
Our patented Axenic Technology combines a compression molded shaft into a true one-piece stick.
Industry-leading Axenic Technology results in a seamless build, putting the player's hands in direct contact with the puck.
Matte/Gloss Grip
Optimized low kick-point
Ultra lightweight blade design
Read More
Featuring industry-leading practices and crafted with some advanced technologies from the 2020 AX9, Project X is the lightest stick we have developed to date, offering effortless loading and quick release on impact.
PRECISION LAMINATE DESIGN
PLD, Precision Laminate Design, emphasizes how fiber angles, and the order of those angles, are optimized in up to 25 layers of unidirectional carbon fiber in a single shaft. Designed to provide both stiffness and impact strength in every layer, PLD allows engineers to reduce weight and increase impact strength.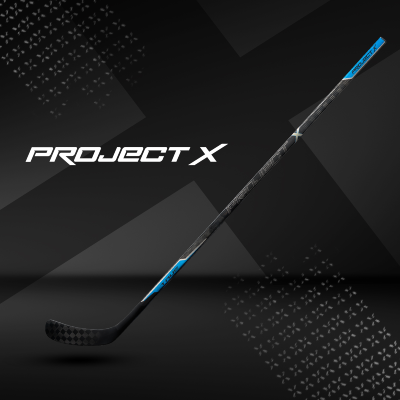 Project X Hockey Sticks incorporate our patented BRT+ technology in the blade design for a stronger, lighter blade with increased heel durability – offering unmatched strength and consistency.

Our patented Axenic Technology combines a compression molded shaft into a true one-piece stick. Industry-leading Axenic Technology results in a seamless build, putting the player's hands in direct contact with the puck.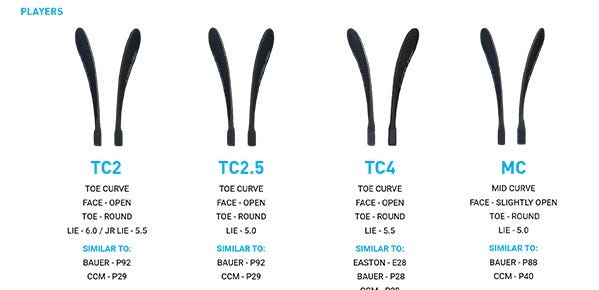 *The stated weight of the stick is not intended to, and should not be relied upon to, calculate the actual weight of the stick. Variances may result in the actual weight of the stick for numerous reasons; including, and without limitation, manufacturing tolerances, the endcap weight, the length of the stick, the blade pattern and stiffness of the stick, performance considerations, cosmetics, packaging, any post manufacturing modifications / additions (such as the grip, knob sticker, or consumer packaging), and/or other reasons.
Specifications
More Information

| | |
| --- | --- |
| Weight* | 355g |
| Color | Black/Blue |
| Stick Length | 57 in. |
| Model Family | Project X |
| Flex Pattern | 55 |
| Curve | TC2, TC2.5, TC4, MC |