XC9 ACF Youth Hockey Stick
The precision shooter's stick. Improved flex profile - optimized for accuracy: Improved flex profile for easy loading, resulting in accurate quick release shots.
Engineered for control with new XCORE Gen 2 technology
BRT+ Blade Technology is designed for durability.
Gloss grip shaft finish with matte blade
Square corner double concave shaft
Featuring our new XCORE Gen 2 insert and a sweet spot that's 3X larger than its predecessor, the XC9 ACF produces greater puck control and shooting accuracy. Our XCORE Gen 2 insert has been redesigned and redistributed within the middle of the blade. With a 3 X larger sweet spot, the new insert provides increased absorption and dampens the initial puck impact for greater feel and accuracy. By introducing our BRT+ technology, we've produced a lighter, more durable blade, allowing us to distribute weight into the shaft for extreme impact strength and improved stick durability.
Read More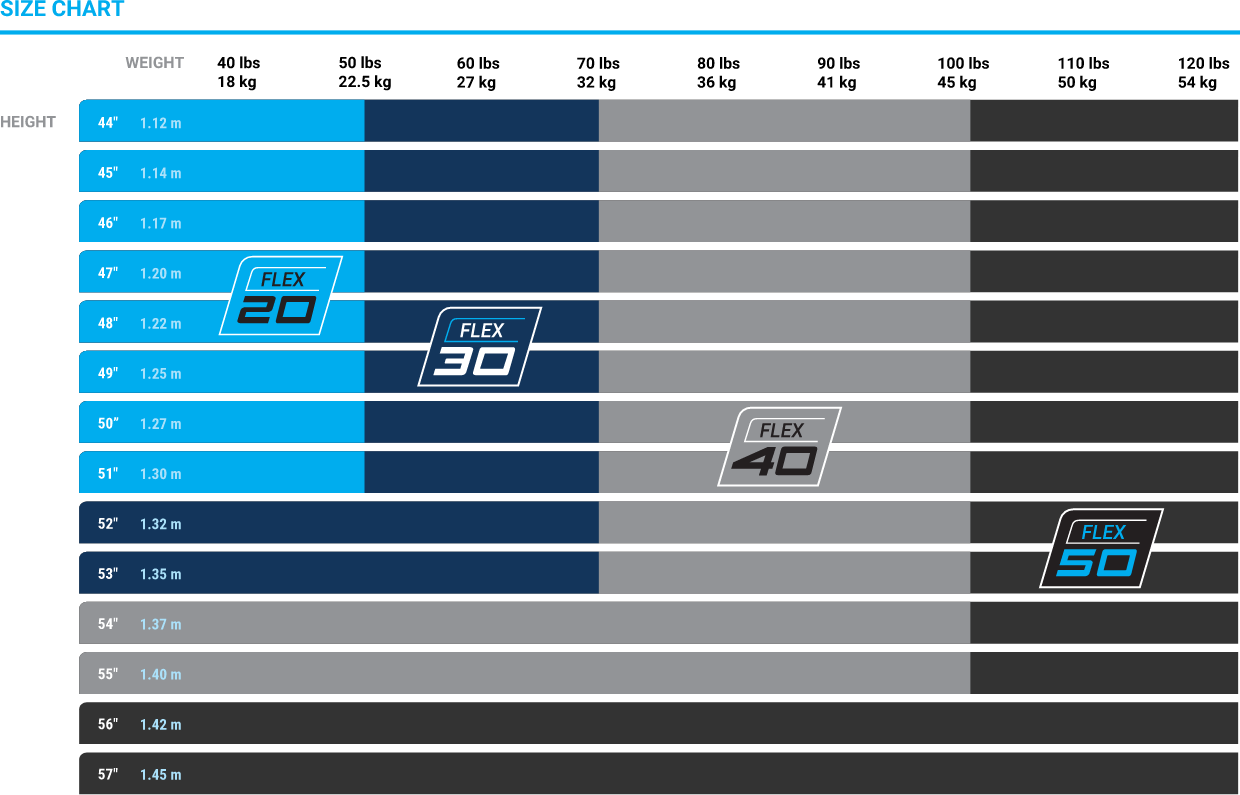 The above chart is a guide that will help position each player with the right stick. However, there may be instances where the suggestions are not applicable to an individual player for a number of reasons. We strongly encourage all consumers to consult their local authorized TRUE retail staff who can help validate final stick choice for each individual players needs.
By strategically repositioning the insert, our new XCORE Gen 2 technology creates a sweet spot that is 3X LARGER than its predecessor.

The repositioned and redesigned insert provides increased absorption, dampening the impact for greater puck control when stick handling and receiving passes.

Our larger, more responsive insert provides players with a wider sweet spot, ensuring optimal puck spin and a clean puck trajectory for unmatched shooting ACCURACY.
INCREASED BLADE DURABILITY
The 2020 AX9 incorporates our patented BRT+ technology in the blade design for a stronger, lighter blade with increased heel durability – outperforming its predecessor in strength and consistency.
*The stated weight of the stick is not intended to, and should not be relied upon to, calculate the actual weight of the stick. Variances may result in the actual weight of the stick for numerous reasons; including, and without limitation, manufacturing tolerances, the endcap weight, the length of the stick, the blade pattern and stiffness of the stick, performance considerations, cosmetics, packaging, any post manufacturing modifications / additions (such as the grip, knob sticker, or consumer packaging), and/or other reasons.
Specifications
More Information

| | |
| --- | --- |
| Player Type | Player |
| Weight* | 315g |
| Color | Black |
| Stick Length | 44 in. |
| Model Family | XC9 |
| Curve | TC2.5 |