Catalyst Pro Player Skates

PREMIUM PERFORMANCE.
BUILT FOR YOU.
INTRODUCING CATALYST PRO. AN ALL-NEW CUSTOM TAILORED FIT BY TRUE.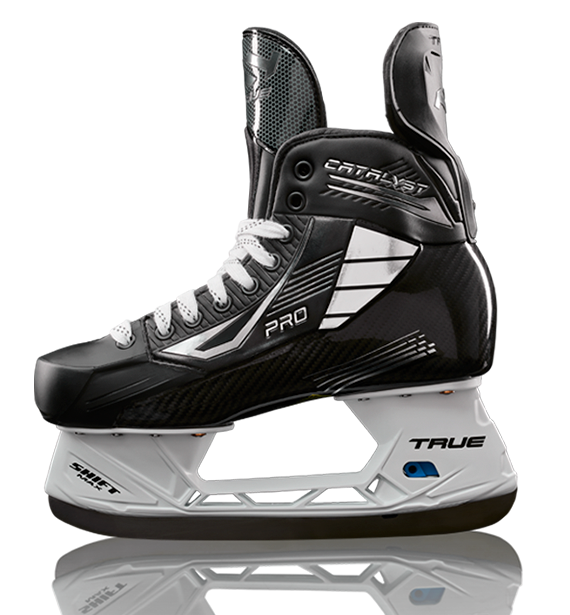 ALL-NEW CATALYST PRO
• CUSTOM TAILORED.
• ULTRA-LIGHTWEIGHT DESIGN.
• BEST-IN-CLASS FIT.
ULTRA-LIGHTWEIGHT FLEX DESIGN FOR DYNAMIC AGILITY.
With consideration for players' on-ice movement, we've introduced a softer, more flexible shell combined with a dynamic flex tendon guard for increased versatility and range of motion.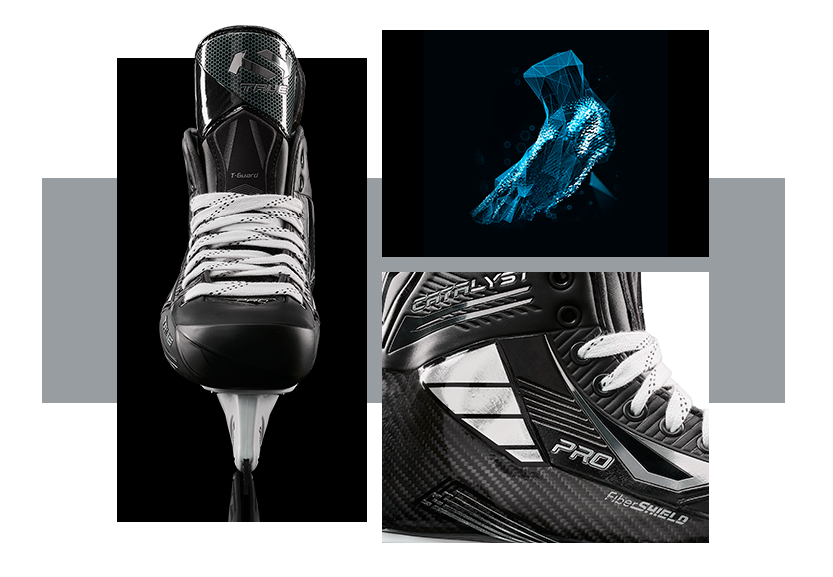 STEP 1: INITIAL FOOT ASSESSMENT
Determine if size, width and general foot shape are within parameters
STEP 2: 3D ANATOMICAL FOOT SCAN
Identify the perfect shell size for player's feet in up-to-quarter sizing
STEP 3: TAILORED IN CANADA
Internal layers and thermoformable materials of the skate are personally tailored to exact shape of foot
STEP 4: ADDED PERSONALIZATION
Tongue and steel can be personalized with player's name and number
STEP 5: PICK UP + HEAT MOLD
Skates arrive at retail location for prescriptive heat molding to take place
AGILE PRECISION
• NEUROFIT+ SHELL TECHNOLOGY • MODERATE SHELL STIFFNESS • FREEDOM OF MOVEMENT FOR EVERY PLAYER