BEST-IN-CLASS FIT MEETS EXPLOSIVE POWER.
ELEVATE YOUR GAME WITH HZRDUS.
UNLEASH A WHOLE NEW LEVEL OF POWER.
An evolution of the original TF line, our all-new HZRDUS skate lineup features a stiffer shell rating to deliver an effective mix of power, control and response in your stride.
KEY FEATURES:
• POWERFUL STRIDES
• SUPERIOR RESPONSE
• OPTIMAL STABILITY
SHELL STIFFNESS RATING: STIFF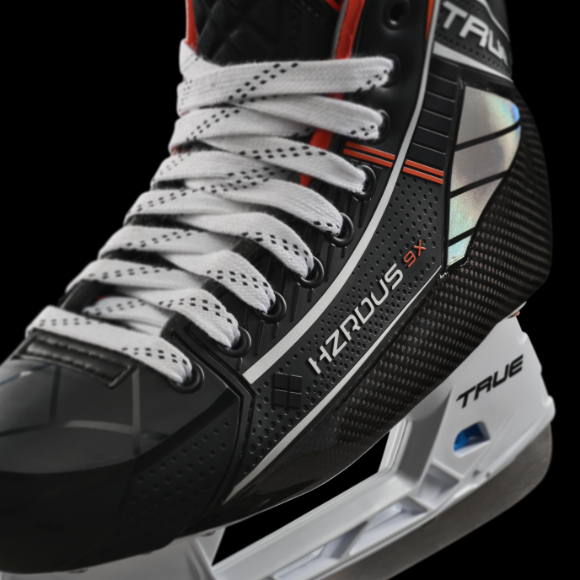 ---
EXPERIENCE THE ULTIMATE IN CONTROL, RESPONSE, AND PERFORMANCE.
CHOOSE THE PERFECT SKATE THAT ALIGNS WITH YOUR PLAYING STYLE AND PREFERENCES.
ARE YOU READY TO TAKE YOUR GAME TO THE NEXT LEVEL?
Join the TRUE Community for exclusive content & promos!