Elite Performance Skate Blades
FIND YOUR EDGE:
ON-ICE PERFORMANCE STARTS WITH YOUR BLADES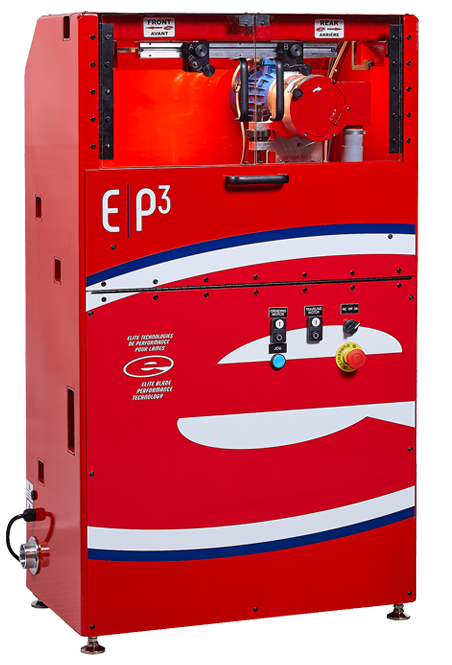 PERFORMANCE PROFILING & PRECISION SHARPENING
When players hit the ice, power and energy are transferred through their blades. Now TRUE is offering its customers further skate customization through profile and sharpening optons to dial in their blades to perfectly suit their game and to maximize performance.
---
PERFORMANCE PROFILING STEEL
Performance profiling combines multiple radiuses to give hockey players the best combination of these attributes (speed, power, stabiity, glide and agility) to suit their skating style, so that they feel great on the ice. TRUE, powered by ELITE Blade Performance Technology, is pleased to offer a selection of performance profile options, allowing hockey players to find the optimal blade shape to maximize their skating performance.
In the Performance Quad series, the blade is flattened from the middle of the foot back towards the heel, creating an area with more steel on the ice. This gives the blade excellent glide characteristics and stability, particularly in high-speed turns. The front portion of the blade is more curved, to preserved agility and explosiveness.
AGILITY WITH GLIDE
EL4-1 QUAD (6' - 9' - 11' - 13')
Agility in toe. East transitions from rocker to glide. Mid-foot stability when cornering.
---
STABILITY WITH GLIDE
EL4-2 QUAD (7' - 10' - 13' - 16')
Smooth and well balanced. A good mix of power and agility. Pronounced mid-foot stability when cornering.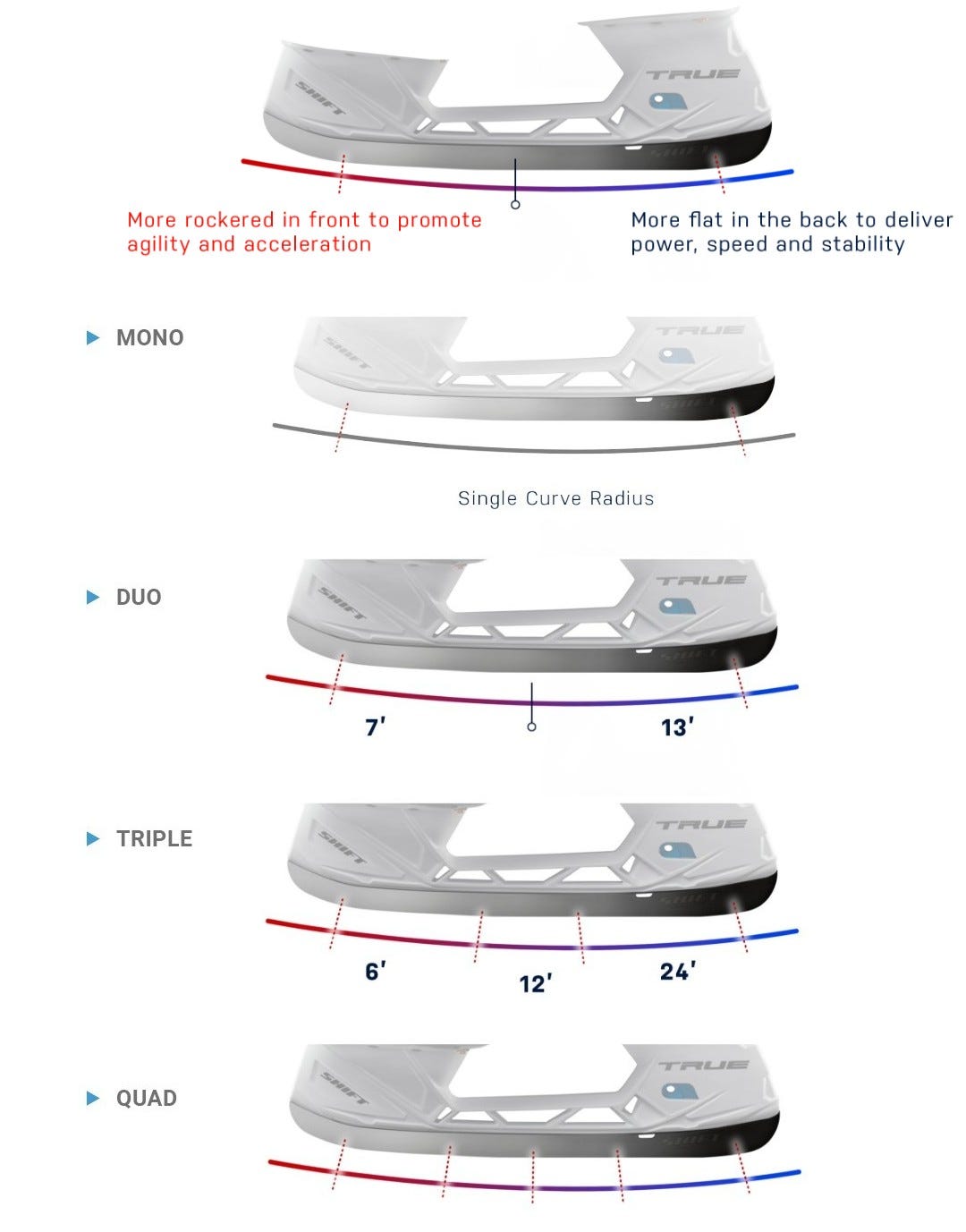 This is ELITE's newest family of proprietary profiles, with a sequence of flatter radius curves under the middle of the foot, and similarly rockered toe and heel sections. These are very powerful and smooth-skating profiles, which provide high top-end speed and powerful turns while preserving agility and explosiveness. These profiles have become popular with many pro players.

SCS SERIES
QUICK TURNS // SCS 1
"Lightest" or most agile, with the most rockered heel and toe sections.
---
SCS SERIES
BALANCED // SCS 2
Same mid-foot wide-radius curves as the SCS-1, but with slightly less rockered heel and toe for greater power and stability.
MINIMAL PITCH DUO
TRADITIONAL // 9.5' - 10.5' Duo - For those more comfortable with a traditional profile, the 9.5 - 10.5 provides a subtle profile option, creating a slightly flatter blade in the heel section, giving glide and stability with a marginally more rounded profile in the front to increase agility.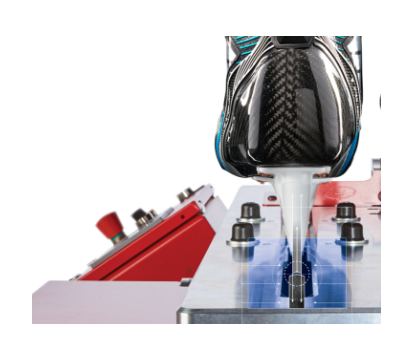 SHARPENING STEEL
Sharpening puts a hollow on the underside of the blade, creating two edges. The radius of hollow (ROH) is the depth of the groove cut into the bottom of the skate blade. The smaller the ROH, the deeper the groove. Or the larger the ROH, the shallower the groove. The choice of hollow is very personal, and TRUE offers a wide range to cater to all preferences. Here are a few principles to bear in mind when choosing a sharpening:
A very small ROH (Ex. 7/16") creates exceptional bite, but at the cost of top speed and energy. Deep hollows may increase risk of groin and knee problems.

Because the construction of TRUE Skates transfers more power to the blade, most players end to find they feel sharper. If this is your first pair of TRUE Skates, we recommend going to a shallower ROH (Ex. 3/4")

If you have chosen an EL4 or SCS performance profile, you will have more blade on the ice. Most players find that this allows them to use a wide ROH (Ex. 7/8") while still conserving the feeling of edge sharpness they desire.

Lighter players, and those who play on very cold ice surfaces, may do better on a slightly deeper ROH (Ex. 5/8".) Conversely, heavy players and soft ice skaters may prefer a wide ROH (Ex. 7/8" - 1".)

Most pro players skate on an ROH between 5/8" and 7/8", with may even wider. Very few pros skate on a hollow below 1/2".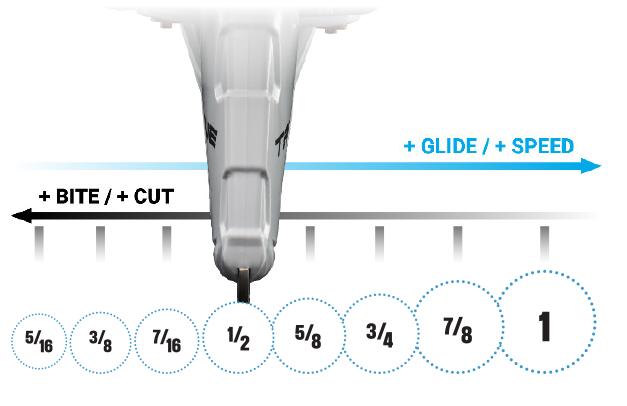 7/16" - Extremely deep groove, huge bite, poor glide.
1/2" - Increased grip compared to 5/8" while still maintaining a small amount of glide.
5/8" - Strong versatile hollow which provides good glide and edge control. (Lighter Player)
3/4" - Recommended hollow for TRUE Player Skates, providing superior glide and strong bite when edging.
7/8" - Decreased bite with significantly more glide. Deeper knee bend will be required for significant edge work.
1" - Maximum glide, least amount of bite when edging.
Your custom profiled TRUE blades will be sharpened on ELITE's revolutionary, fully computer controlled sharpener, which perfectly preserves the shape of your custom profile.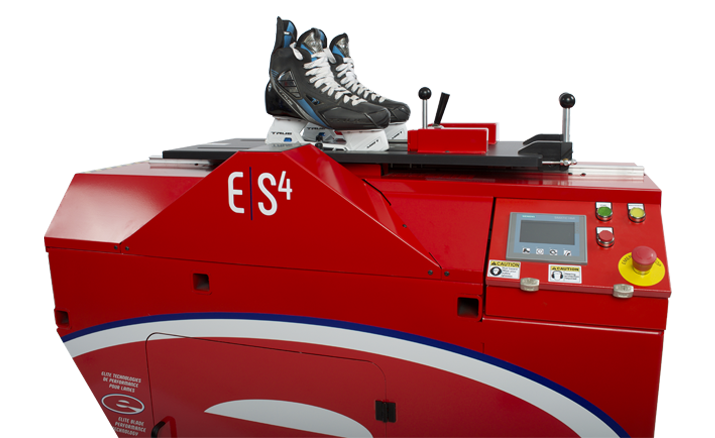 CUSTOMIZED ETCHING
Using a state-of-the-art laser etching machine, TRUE is pleased to offer custom blade etching, allowing players to custmize their steel with name and/or number personalization. Players can personalize their steel with up to 20 characters.
"I've been using ELITE's skate sharpening for the past five years and honestly, I wouldn't go back for all the money in the world. To me it's the best skate sharpening machine in the world."
PIERRE GERVAIS - Former Head Equipment Manager / Montreal Canadiens
PROUD PARTNER
ELITE BLADE PERFORMANCE TECHNOLOGY
Suppliers of blade performance technology to NHL, AHL, NCAA and CHL teams, ELITE Blade Performance Technology is a Canadian manufacturer of high-precision blade profilers and revolutionary, fully automated blade sharpeners. Visit ElitePerformanceTech.com