HZRDUS 9X Intermediate Hockey Stick
Designed with weight savings in mind, the HZRDUS 9X exceeds every expectation in the elite category. Weighing in at 18 grams lighter than the 2020 AX9, HZRDUS 9X features RESFLO, TRT and PLD technology, combining TRUE's latest material advancements with a low kick point shaft profile for lightning-quick shots and explosive release.
ELITE PERFORMANCE

LIGHTWEIGHT BUILD

UNMATCHED RESPONSE
Read More Minimizes voids, resulting in a stronger, more consistent laminate.

Results in a seamless build, putting the player's hands in direct contact with the puck.

Emphasizes how fiber angles, and the order of those angles, are optimized in up to 25 layers of unidirectional carbon fiber in a single shaft. Provides optimized durability in an ultra-lightweight design. Strategic Rib placement match puck impact points, provides a more stable blade structure on impact.
TC2
TOE CURVE
FACE - OPEN
TOE - ROUND
LIE - 6.0
SIMILAR TO:
BAUER: P92
CCM: P29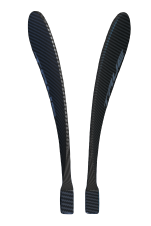 TC2.5
TOE CURVE
FACE - OPEN
TOE-ROUND
LIE - 5.0
SIMILAR TO:
BAUER: P92
CCM: P29
*Same curve but with a Lie of 5.0
TC2.5T
TOE CURVE
FACE - OPEN
TOE - ROUND
LIE - 5.0
SIMILAR TO:
BAUER: P92
CCM: P29
*Same curve as 2.5 but taller than the TC2.5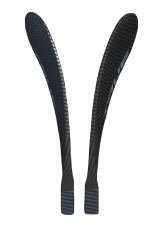 TC4
TOE CURVE
FACE - OPEN
TOE - ROUND
LIE - 5.5
SIMILAR TO:
EASTON: E28
BAUER: P28
CCM: P28
MC
MID CURVE
FACE - SLIGHTLY OPEN
TOE - ROUND
LIE - 5.0
SIMILAR TO:
BAUER: P88
CCM: P40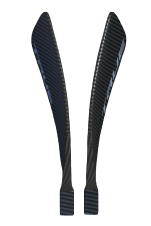 HCS
HEEL CURVE
FACE - OPEN
TOE - SQUARE
LIE - 5.5
SIMILAR TO:
BAUER: P02
WARRIOR: W02
Specifications
More Information

| | |
| --- | --- |
| Player Type | Player |
| Weight* | 355g |
| Color | Black/Orange |
| Flex | 55 |
| Stick Length | 57 in. |
| Hockey Model Family | HZRDUS |
| Curve | TC2, TC2.5, TC4, MC |