EvenFlow Riptide LX Graphite Wood Shaft
Riptide LX, a low-trajectory part, has an extra 14" layer of material in the grip section to reduce lag at the top of the swing. Riptide LX also contains three separate tip inserts, mixing high modulus and high strength fibers, to create an extra stiffer lower third for maximum spin reduction.
Read More
Tempo is not how fast you swing it, it is how you swing it fast. Tempo will affect how you load and unload the shaft and is a big factor in which shaft will best suit you. A player with a quicker backswing and more aggressive transition will have a faster tempo, while a player with a slower backswing and smoother transition will have a more deliberate tempo.

Trajectory is the flight of the ball and the peak height that the ball reaches. A player who struggles with getting the ball in the air should look towards a higher trajectory shaft, while a player who struggles hitting the ball too high should look for a lower trajectory shaft.
Spin is the amount of backspin that the ball has. The designs of certain golf shafts can promote more or less spin so keep this in mind when looking for a shaft to maximize your game.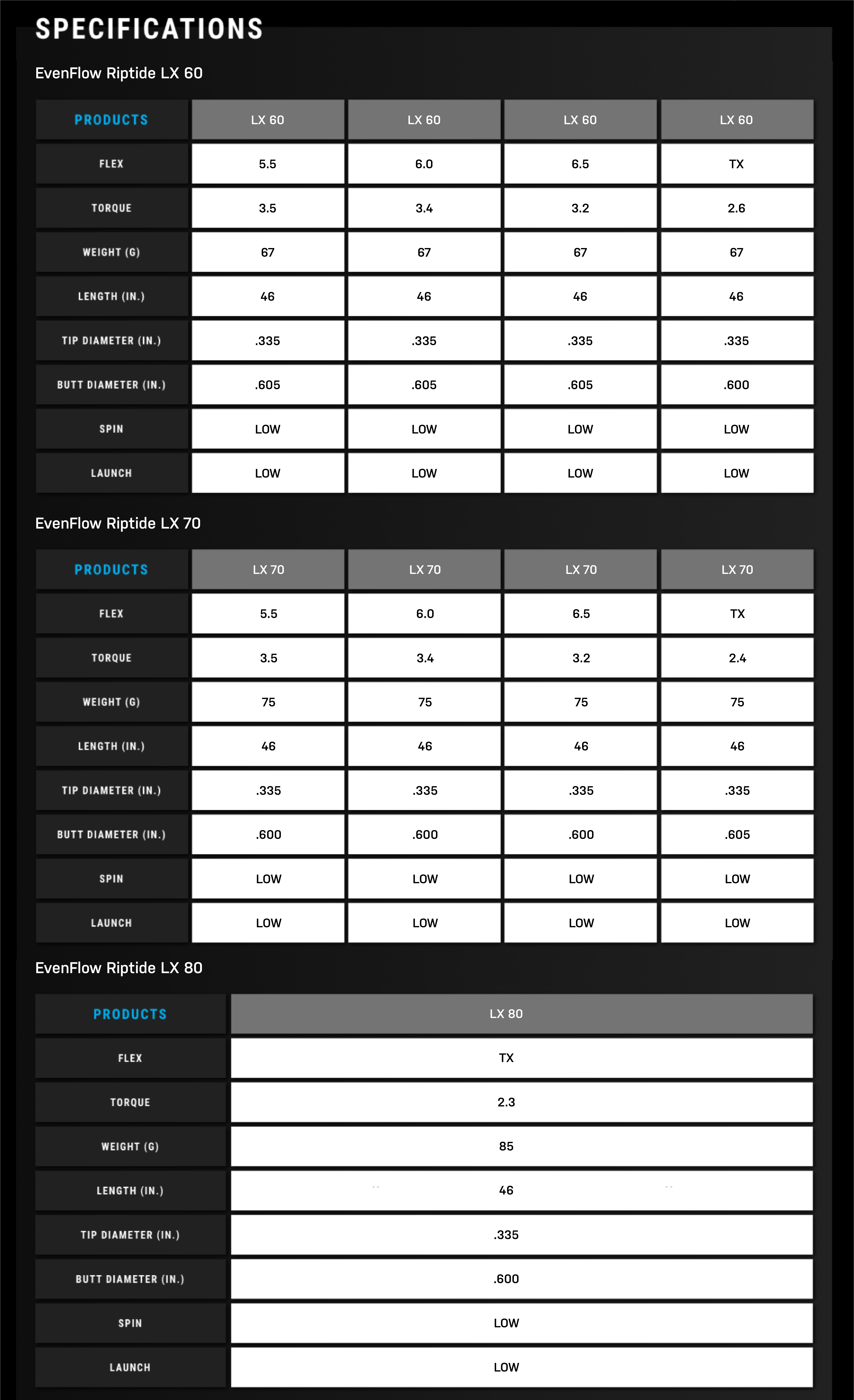 Specifications
More Information

| | |
| --- | --- |
| Golf - Model Name | Project X |
| Golf - Shaft Type | Wood Shaft |
| Flex | 5.5, 6.0, 6.5, TX |
| Golf - Material | Graphite |
| Golf - Tip Diameter | .335 Parallel Tip |
| Golf - Trajectory/Spin | Low |
| Golf - Weight Class | Less than 100g |
| Color | Black |